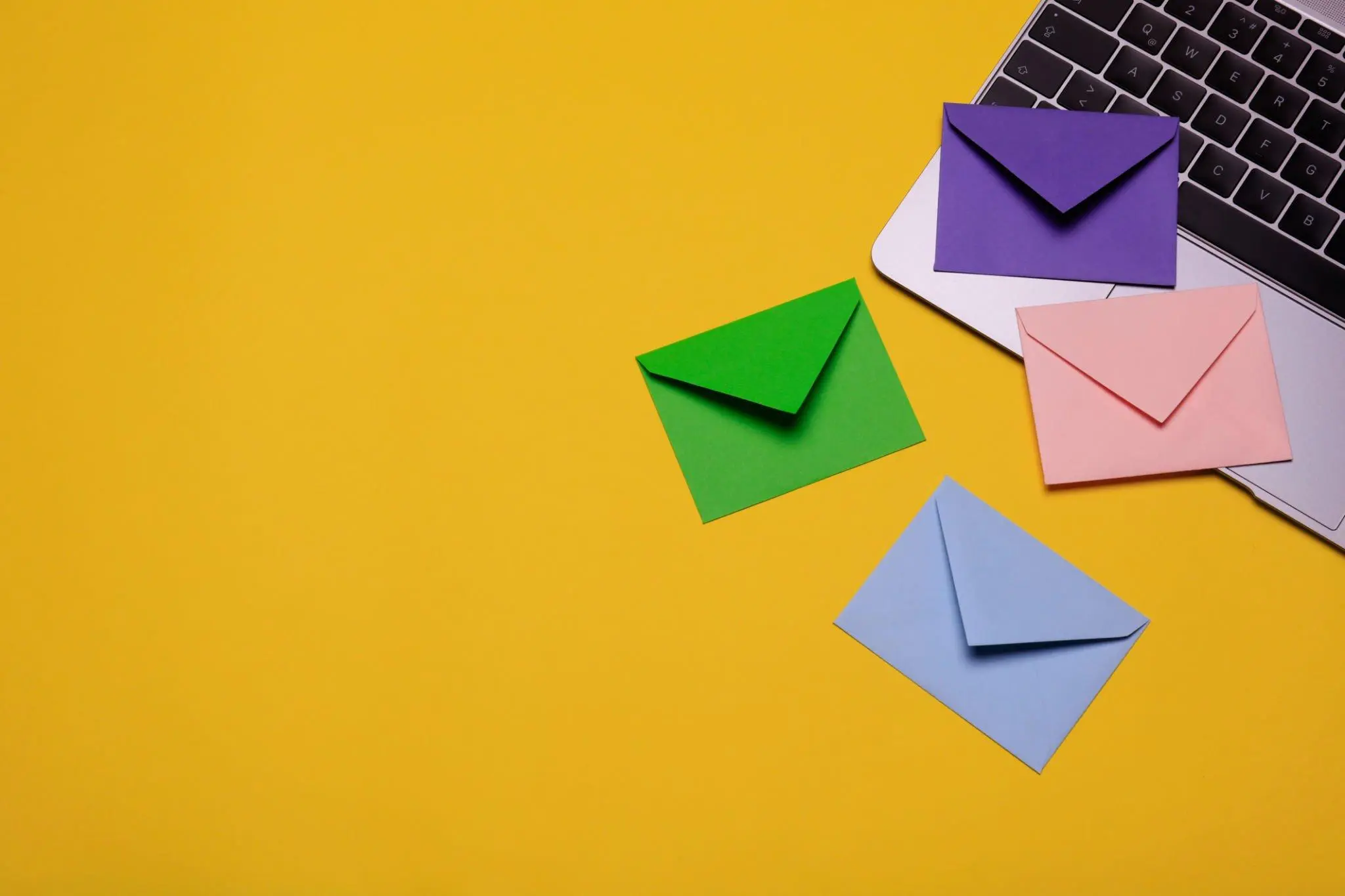 The 2023 Ultimate Guide to Advanced Email Marketing: From Personalization to Automation
Did you know that the average person receives about 77 emails per day? With over 300 billion emails being sent out daily, it's no wonder that email marketing can feel like a daunting task.
But what if I told you that there are insider secrets used by email marketing experts that can help you stand out from the rest and get the response you want?"
Well, these secret tips can be the key to unlocking your email marketing success.
In this blog post, we will delve into the world of advanced email marketing, uncovering the best practices that will make your emails impossible to ignore. Get ready to revolutionize your approach to email marketing and see the results for yourself!
Here's a look at the top email marketing trends 2023.
---
#1 The Power of Micro Segmentation in Email Marketing
Email marketing has come a long way from basic demographic segmentation. Thanks to customer relationship management (CRM) systems, email marketing specialists can now access a wealth of consumer insights that enable them to implement micro-segmentation strategies for maximum impact. By delving deeper into your audience, you'll reap countless benefits, such as higher open rates, lower unsubscribe rates, increased demand generation, and improved email deliverability.
To achieve this, it's important to combine multiple traits such as buyer persona, sales funnel stage, or past purchase history to fine-tune your targeting. This approach would help you tailor your messages to the specific needs and interests of each segment, which will lead to better engagement and ultimately more conversions. It also shows that you understand what motivates your audience, helping to build their trust in your brand.
Implementing advanced CRM systems is essential in taking your email marketing to the next level. These systems offer a more comprehensive view of your customers' behaviors and preferences, enabling you to make smarter and data-driven decisions about how to connect with them. With the right tools at your disposal, you'll be able to stay ahead of the competition, providing personalized experiences that keep your subscribers coming back for more.
Investing in advanced CRM systems is a wise decision that will pay off in the long run. By segmenting your audience more effectively, you'll be able to send targeted messages that resonate with your subscribers and drive better results. So, consider implementing these micro-segmentation strategies today to improve your email marketing campaigns and take advantage of the benefits.
---
#2 The Role of Artificial Intelligence in Streamlining Email Marketing
In today's data-driven world, email marketers are increasingly turning to artificial intelligence (AI) as a tool to analyze and process large amounts of consumer data. With AI, marketers can create customized mailing lists, determine optimal send times, update customer information, and even track customer responses. However, it's important to remember that while AI is a powerful tool, it should not replace the human touch of email marketing services.
According to a survey of global marketers conducted in February 2022, 32% of participants reported using automation and AI to personalize messages in emails and offers. They also employed these technologies in paid advertising, indicating how much they rely on technology to improve their efficiency and productivity.
Email marketing specialists should leverage AI to make their jobs more efficient and productive while also improving the user experience. Instead of replacing humans with technology, AI should be used alongside human expertise to create highly personalized, targeted campaigns that resonate with the audience and drive engagement.
In conclusion, while AI technology can help email marketers improve campaign efficiency and drive results, it should never replace the human touch that makes email marketing so effective. By using AI in conjunction with human expertise, email marketers can create targeted campaigns that deliver meaningful content to the right audience at the right time, resulting in higher engagement and conversions.
---
#3 Leveraging User-Generated Content (UGC) to Boost Email Marketing Campaigns
User-generated content (UGC) has become an essential part of the modern world of social media. People are eager to share their experiences and opinions online, and this presents a valuable opportunity for email marketing specialists to leverage UGC in their campaigns. Including customer testimonials in emails promoting your products or services is a smart use of UGC.
Customer testimonials can be incorporated into email marketing campaigns to pique consumer interest, build trust, and encourage clicks. Customers trust the opinions of fellow customers, and ads based on UGC have a click-through rate (CTR) 400% higher than traditional ads, according to Shopify.
To make the most of UGC, consider adding a simple banner at the bottom of your email featuring a few reviews and a link to more on your website. This will help you create more personalized and engaging campaigns that resonate with your audience and drive conversions.
By utilizing UGC alongside other advanced email marketing techniques, you can build stronger relationships with your customers and increase your chances of success. So whether you're looking to increase engagement, drive more sales, or simply boost your brand awareness, leveraging UGC in your email marketing campaigns is a surefire way to accomplish your goals.
---
#4 Mobile Optimization in Email Marketing
As per Adobe, 81% of people regularly check their emails on smartphones. However, many businesses still prioritize desktop and laptop users, neglecting the growing number of mobile users. In 2023, it is essential to keep up with the latest email marketing ideas and mobile technology developments for effective campaigns.
The increasing popularity of dark mode is a prime example of the need for mobile optimization. Emails must be responsive to both light and dark modes while maintaining essential components such as logos. Font type and size are also crucial factors to consider. To optimize your email marketing strategy for mobile [check out our email marketing services] which follow these best practices:
• Keep subject lines short.
• Incorporate pre-header text.
• Choose images carefully.
• Highlight CTAs prominently.
• Allow sufficient space for clicking and breathing room.
• Test emails across various mobile devices.
• Write concisely while staying true to brand voice.
Statista reports that over 55% of global online traffic comes from smartphones. Therefore, implementing these mobile-friendly email marketing tips is critical to reach a broader audience in 2023. Use this checklist before launching your next campaign to ensure mobile optimization and maximize its potential impact.
---
#5 Prioritizing Privacy in Email Marketing
The world of email marketing is constantly evolving. In 2023, one trend that stands out is the importance of prioritizing privacy. With increasing concern among users about data privacy and security, businesses need to take proactive steps to protect user data and respect their rights. One effective way to demonstrate genuine interest and engagement is by implementing double-opt-ins, which can help build trust with users.
Moreover, regulations such as GDPR and the California Consumer Privacy Act have given users more control over their data. Thus, businesses need to stay compliant to avoid penalties and legal issues. GDPR outlines specific requirements for lawful and transparent processing of personal data, limited purpose of data storage, data subject rights, consent, personal data breaches, privacy by design, DPIA, data transfers, data protection officers, and awareness and training.
Furthermore, to foster consumer trust, it's crucial to inform users about your company's security measures for their privacy. This can be done through various means, including sending dedicated emails or including a footnote in campaigns addressing legislative compliance, data collection and storage, website cookie options, and third-party involvement. However, understanding and implementing these regulations can be complex, especially for small businesses without dedicated legal departments. In such cases, partnering with an email marketing agency can ensure that all bases are covered, and the business remains fully compliant with regulations.
In conclusion, it has become more critical than ever in today's digital age to prioritize privacy in email marketing. Businesses must take proactive steps to protect user data and respect their rights by implementing double-opt-ins, staying compliant with regulations like GDPR and the California Consumer Privacy Act, and informing users about their privacy policies. By doing so, businesses can build trust with users and establish themselves as trustworthy and responsible entities in their respective fields.
---
#6 The Magic of Personalization in Email Campaigns
According to recent studies, retailers who utilize personalized email marketing experience a remarkable 142% increase in revenue (Bluecore), while 71% of buyers express frustration with brands that fail to offer personalized shopping experiences (Twilio Segment).
To help your brand stand out and connect with customers on a more individual level, here are some effective email marketing ideas for personalization:
• Use customer names in emails. This simple yet essential step can make emails feel more personal and engaging.
• Provide personalized product suggestions based on abandoned carts, order history, and demographic data. In the era of Netflix and Spotify, customers appreciate informed recommendations from brands.
• Acknowledge momentous occasions such as birthdays, subscriptions, or holidays with personalized notes and exclusive discounts. These small gestures can have a significant impact on customer satisfaction.
By utilizing personalized email marketing strategies, brands can expect higher returns, with 90% of U.S. shoppers finding personalized marketing appealing (Statista). Don't miss out on the opportunity to connect with your audience in a meaningful way through the power of personalization.
---
Let Digalax Help You Dominate Email Marketing in 2023
In summary, The email marketing trends for 2023 are expected to revolve around micro-segmentation, automation, user-generated content (UGC), responsiveness, privacy, and personalization. With revenue from email marketing projected to reach $11 billion by the end of 2023, it's crucial for businesses to keep up with these trends to fully leverage its benefits. To achieve this, creating a campaign that aligns with these trends is essential.
If you're looking to implement the latest email marketing trends and develop a personalized campaign, Digalax can help. Our team of experienced email marketers utilizes proven data and emerging trends to deliver optimal results. Additionally, we offer SEO and social media marketing services for a comprehensive digital strategy. With our expertise, your business can stay ahead of the curve and achieve success in email marketing.
Don't miss out on the potential of email marketing in 2023. Partner with Digalax and let us craft a unique and effective email marketing campaign tailored to your business needs. Our team is dedicated to delivering exceptional results and maximizing your ROI through cutting-edge strategies and tactics. Contact us today to get started.